Dial-Up Internet
Internet access the way it's supposed to be: convenient, easy, and affordable.
Premium Features
Money Back Guarantee!
All of our dial-up accounts come with a 14-day satisfaction or your money back guarantee.
5 x Faster with Propel Accelerator
Propel Accelerator makes your connection work faster by compressing web pages and e-mails before sending them to your modem. The result is up to a 500% increase in speed! Best of all, Propel Accelerator is free with your Mercury Telecom service.
Firewall Protection
Our service comes with a firewall that protects your computer from computer-destroying worms and viruses. Most companies don't offer any protection, and those that do often charge extra for it. Your computer is safe with an Internet connection from Mercury Telecom.
Premium Virus and SPAM Protection
All Mercury-hosted mailboxes come with premium mailboxes that include virus and SPAM protection, an address book, calendar, notes and tasks and sync with computers, smartphones, and tablets.
Unbeatable 24/7 Technical Support
Mercury Internet technical support is open 24 hours a day, 365 days a year.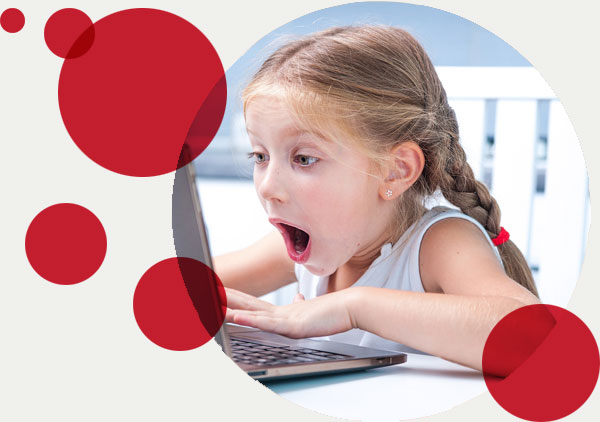 FLAT-RATE
Get Started!
One flat rate with no usage fees.

Up to 56 Kbps
Speed
Propel Accelerator Included
Ideal for:

Email

Browsing


$17.95

Per Month
$179.50 Per Year
BASIC PLAN
Get Started!
35 hours of access per month.


Additional time is billed at $0.50 an hour.
Unused time does not carry over to the next month.
Up to 56 Kbps
Speed
Propel Accelerator Included
Ideal for:

Email

Browsing


$9.95

Per Month
$99.50 Per Year
---
Access Numbers
To see if we have local dial-up service in your area, please enter the three-digit area code of the phone number associated with the phone line you will use to access the Internet.
Area Code
WARNING: The use of some of the following telephone numbers may result in long distance charges. In selecting your access number(s), please note that although an access number may be in your area code or located in your general geographic region, it may not necessarily be a local number for you. You may incur substantial telephone charges if you choose access numbers that are not covered by your local calling plan. We urge you to check with your telephone company to find out which numbers are local for you before using a number from this list.
System Requirements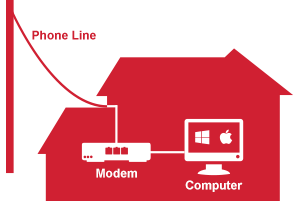 PC
Windows XP or Later
Modem
Phone Line
Macintosh
OS X 10.2 or later
Modem
Phone Line
---
Frequently Asked Questions
Dial-Up is a method of connecting your computer to the Internet using a modem and a phone line.
A modem is an electronic device that converts digital data from a computer into a form suitable for transmission over telephone lines, and incoming signals from the telephone line into a form that can be recognized by the computer. Modems are available as external devices and as internal cards.
You'll need a web browser, an e-mail program, and an Internet dialer. Computers meeting our minimum system requirements come with this software pre-loaded. Our technical support can walk you through setting this software up over the phone, getting you on-line in minutes.
If you are purchasing a new modem, we recommend a V.92 56K modem. Most computer retail outlets sell modems of this type.
Propel Accelerator is a service that increases web and e-mail downloads. It works by compressing web pages and e-mails before sending them to your modem. The result is an increase in speed of up to 500%.
You can download Propel Accelerator from our web site. After connecting to the Internet, go here. Propel Accelerator is also on our setup CD-ROM.
All dial-up plans have an idle timeout of 20 minutes and a session limit of 8 hours. This means that if your connection goes unused for 20 minutes or stays connected for 8 hours in a row, we will disconnect you automatically. You can immediately reconnect after being disconnected.
Our Flat-Rate, Dual-Channel, and LAN-On-Demand ISDN plans have an excessive usage limit. If you are on one of these plans, you will never pay more than the flat-rate you have agreed to. However, these plans cannot be used to access the Internet 24 hours a day. We define excessive use as six times the average. If the average use of our Flat-Rate accounts over a month is 60 hours, then the excessive use limit is 360 hours. That's 12 hours a day -- a lot of use. If you must be connected to the Internet 24 hours a day, we have a Dedicated access plan available for that purpose at a slightly higher charge.
Complete details on plan limits are in our Terms of Service.
Related Services
High-Speed Internet
Mercury Telecom Wireless Broadband is the cutting-edge alternative to cable and DSL. Access the web, play multi-player games, and stream audio and video all day and night.
Learn More
---
What Clients Say
The Internet connection is excellent! Thank you very much. You guys have an awesome technical support team.
Thank you for the FREE Propel Accelerator. It really does help to get online faster. Has been a great help to me as a Dial up customer.
I wish to thank you for the effort you invested in my behalf, to enhance my enjoyment of my PC. That Propel accelerator you offered, I downloaded, and found a huge difference in the speed from page to page and back, in my eBay accounts. I wish to Thank You, and let You know of my gratitude! And also, I just now subscribed to your 800 traveler's account, and am sure to enjoy Mercury even more. Again Thanks, and Regards.
I just had to send this email to you. Phil came in this morning and said he called China last night and was thrilled with the quality of the voice and with the ease of the call. I also wanted to let you know that all the phones have been working so good and we are very happy with them:) Thank you for all of your energies and kindness getting us up and running correctly!
Thank You! Last week I could not connect to www.mercury.net. I called tech help and learned that your experts identified unusual activity. They were about to contact me when I called. Over several phone calls, Tim, Jason and one other guy that I did not write down helped me re-establish connection and helped me get established with Malwarebytes, etc. All three of these guys were TERRIFIC! I have been a Mercury customer since about 1997 and one reason is the great service provided. Thanks Mercury Team!
The local rep was very helpful to me when my computer was acting up; he solved my problem in a few minutes. You are a great company and I am very happy with the service provided to me for many years.
We have had your service for 6 years and have always been delighted with the professionalism of every person we have met.
I have to tell you, the service is awesome. We've been a customer of yours for many years, since (dial-up)... Service has been absolutely fantastic.
Jason, thank you so much for all you did ... for being so helpful and pleasant ... that sure makes a difference ... one doesn't always get good service today.
This evening, I called Mercury support to help troubleshoot a WiFi connection from the router. Noel was our support person. I wanted to let you know what a great job he did. He was very patient and continued troubleshooting until the issues were completely resolved. He was very pleasant and very knowledgeable. I was very impressed. Even when I became frustrated with the router reset not working (when it really was working), he assured me we would resolve the problem. And we did! Job well done Noel. Thank you!
Thank you so much for all you do for your customers. You are always so helpful when called upon, even for simple frustrations… your employees are quite knowledgeable along with their kind dispositions! Many thanks.
I just wanted to take a moment to thank you for the wonderful service we have received from Mercury since we joined Mercury. Even without all of the recent added enhancements, the service you have provided has been without fault. We sometimes take for granted those things. Thanks.
Good morning Noel. Yesterday on OPEN MIC on our local radio station your boss was on. I called in and told him what a great job you guys (you and Nate) did. Maybe he will take you out for breakfast? Have a great day!
Big thank you to Brad for taking the time to diagnose and getting my iPad working correctly and able to send my emails. I will definitely recommend Mercury Telecom to anyone looking for Internet service.
Thanks for great service without the ads! We are a long time customer and we're grateful we found you.